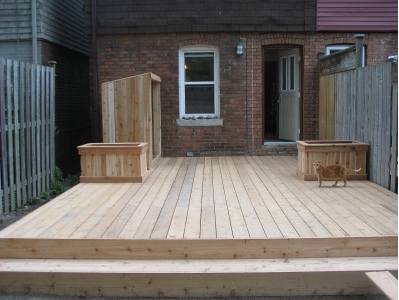 It's getting close... The planters are done, and the garbage bin (which seems larger than I thought it would be) is framed in.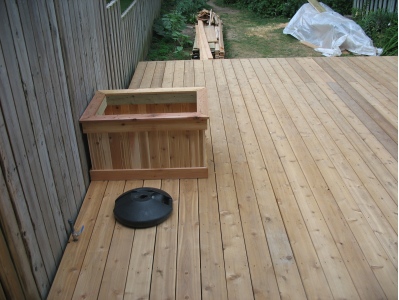 A closer-up view of one of the planters, along with the base to the umbrella for the patio table, and the gas hookup for the barbeque.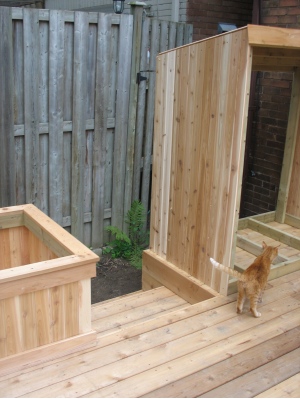 And the inside of the garbage bin, with obligatory cat.
Okay, so the comments were a little weak today, I'm recovering from a severe arm wound, cut me some slack.