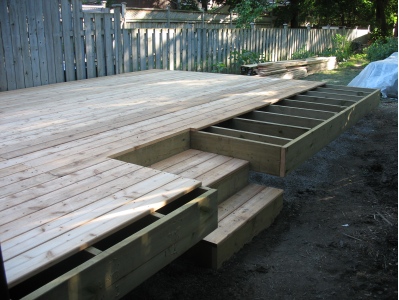 Finally, a set of stairs! I can't tell you how excited I am about those, although I am a little curious as to why that first step is twice as long as the second… Maybe the ground moved up. Yeah, that's what I'll go with.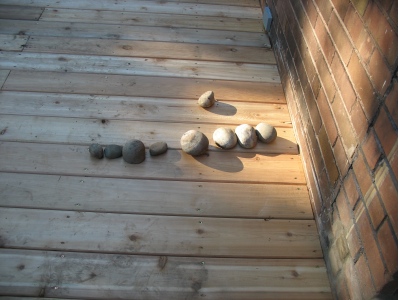 This line of stones brought to you by Cordelia. It's nice to see that she can create order as well as chaos.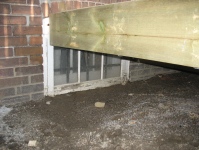 And finally, a bonus picture for Andrew. Yes, that was a window you saw under our deck. I'm not sure how we'll get light into the basement now. Perhaps with electricity. (I'm also not sure what is going to happen to the edge of the deck, so we just might still get some light from the edges.