I cleaned my purse out today. It had been getting heavier and heavier, and I was quite curious as to what was in there.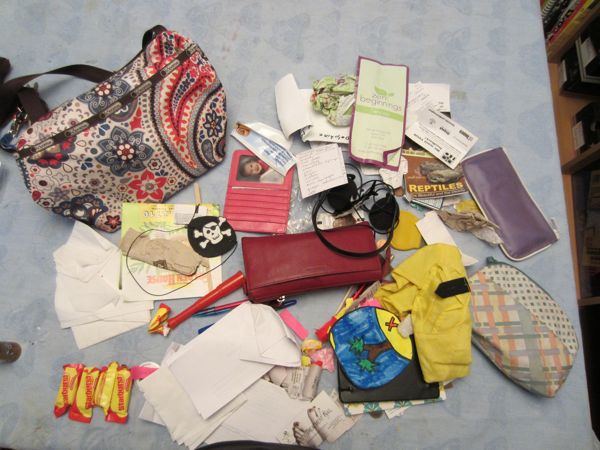 Some highlights:
vast quantities of paper napkins (only some of which were used)
Chinese restaurant flyer
pirate eye patch
pirate map
plastic telescope
plastic shark
yoga studio brochure
Ontario Science Centre flyer
four lip glosses
Licemeister™ lice comb
I've been doing a lot of work-work lately, and not finding time for life maintainance. The state of my purse, before I cleaned it out, was much like the state of my wallet, and the state of my desk, and the state of my yard, and indeed the state of my house. When that much of your life is in disarray it makes you feel like a bit of a failure. I was really glad to get a chance to clean out my purse, and I hope I can get to some of that other stuff soon.